Product Decoration
How to Apply Product Decoration?
Step 1:
From your Dashboard, at the left panel click on "Product Decoration".
You may choose to upload your own frame (700px X 700px PNG format) OR create your own frame.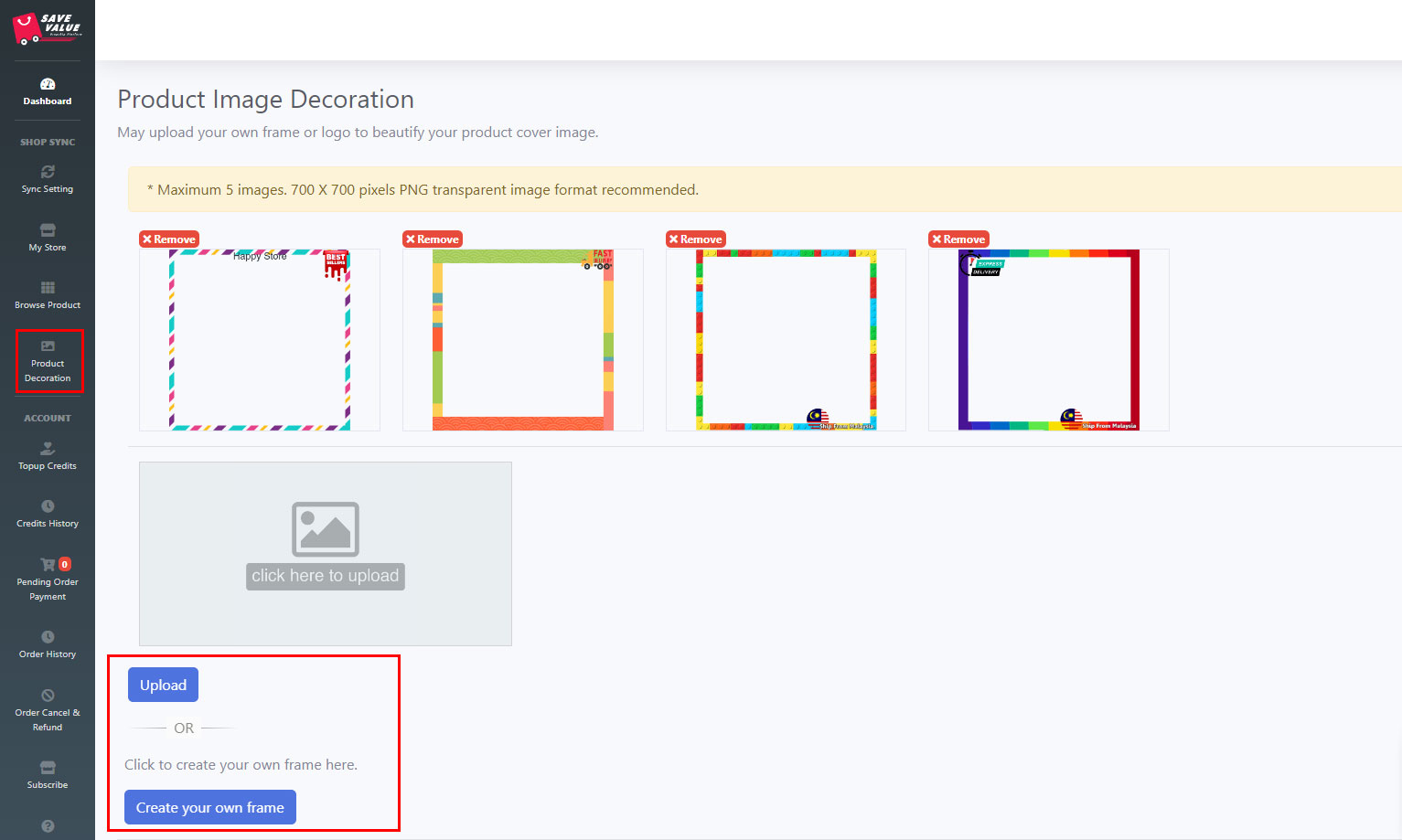 Step 2(a):
Create Frame
You can choose the frame OR create your own frame by changing the thickness & color.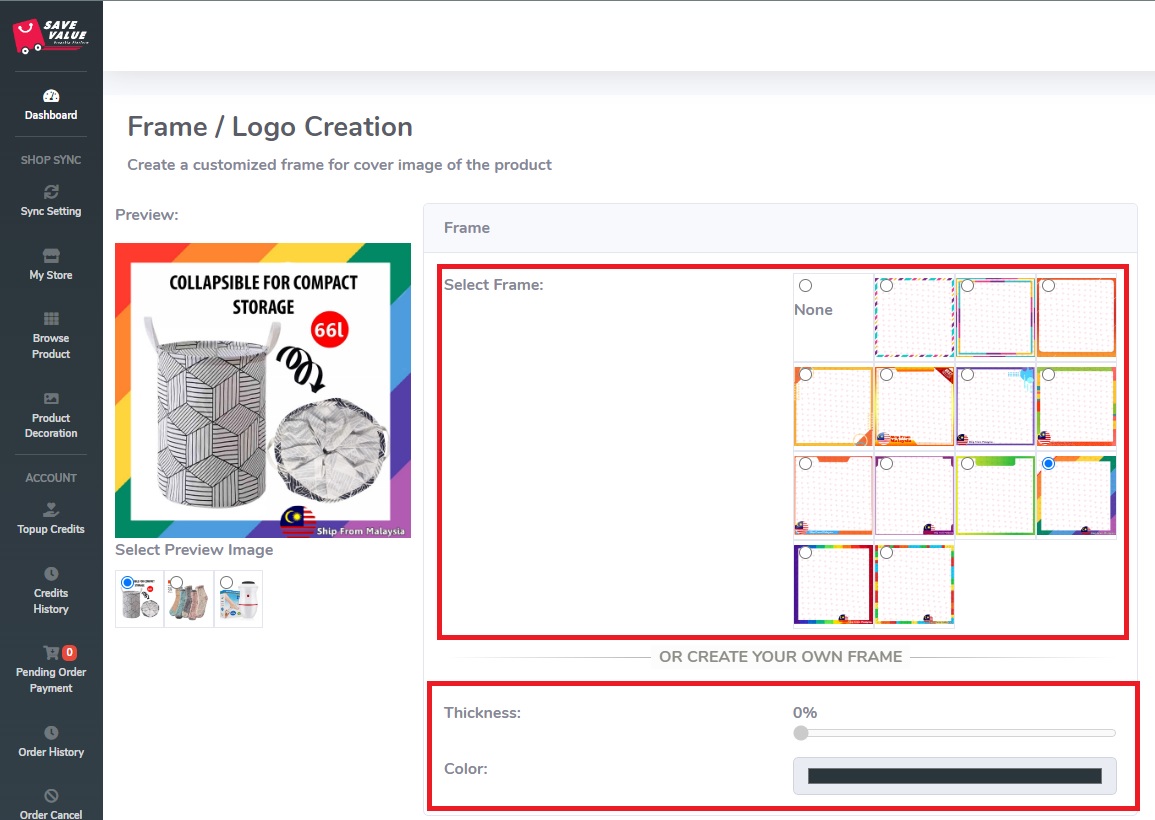 Step 2(b):
Create Top Logo/Icons
Select a logo/icons from the list provided.
Or you can choose to upload your own logo file must be in 200px X 200px PNG format.
Select the Top Logo position (Top Left / Top Right)
Click on the bar to adjust the Top Logo Size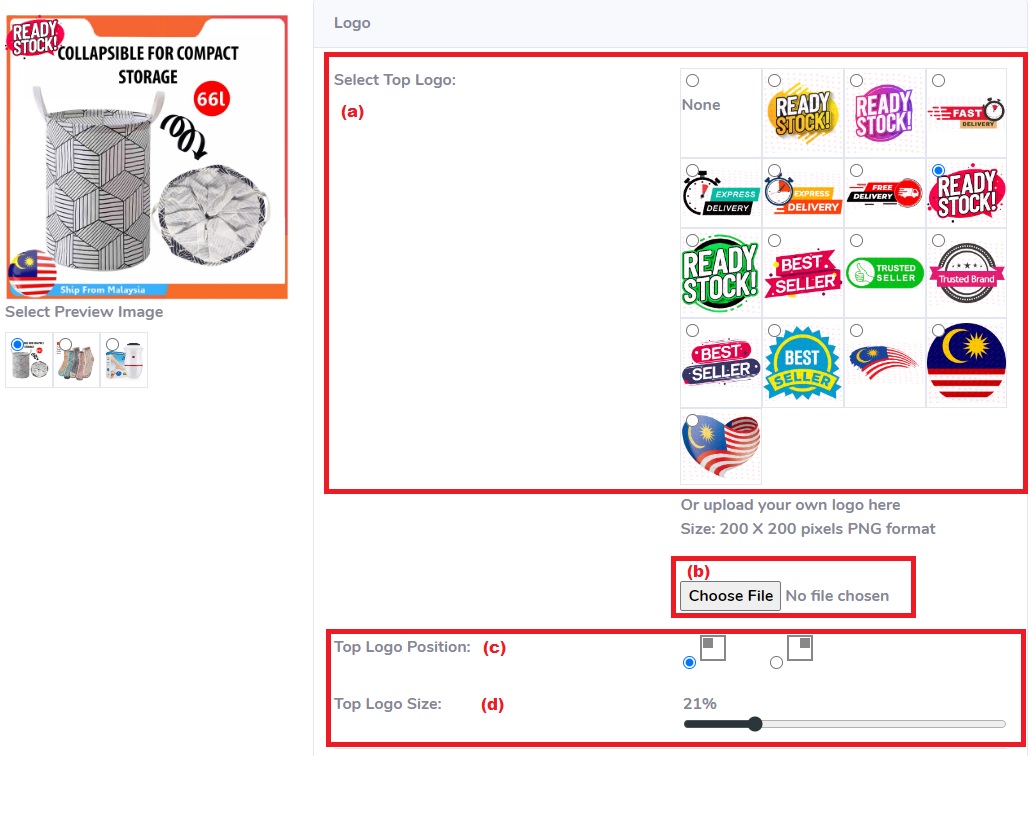 Step 2(c):
Create Bottom Logo/Icons
You can add more logo for bottom part of the frame. You may refer to Step 2(b).
Select "None" to skip this part.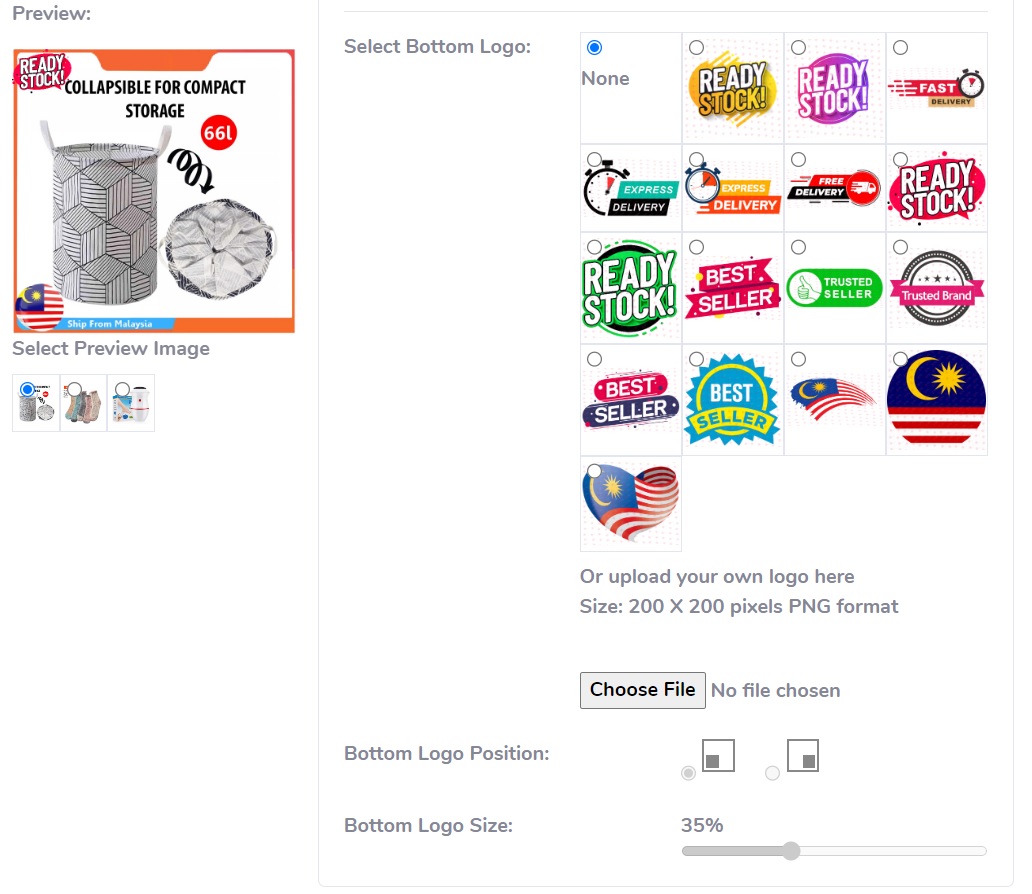 Step 2(d):
Insert Shoutout Text
You can insert your own text on every position of the frame.
You are able to edit the text on all position (Eg: Top/Bottom/Left/Right).
Select the Font Type
Insert the font size of the text
Input the display text
Choose the font color of the text
You may repeat this step for all the position, select Font Type "None" to disable the text.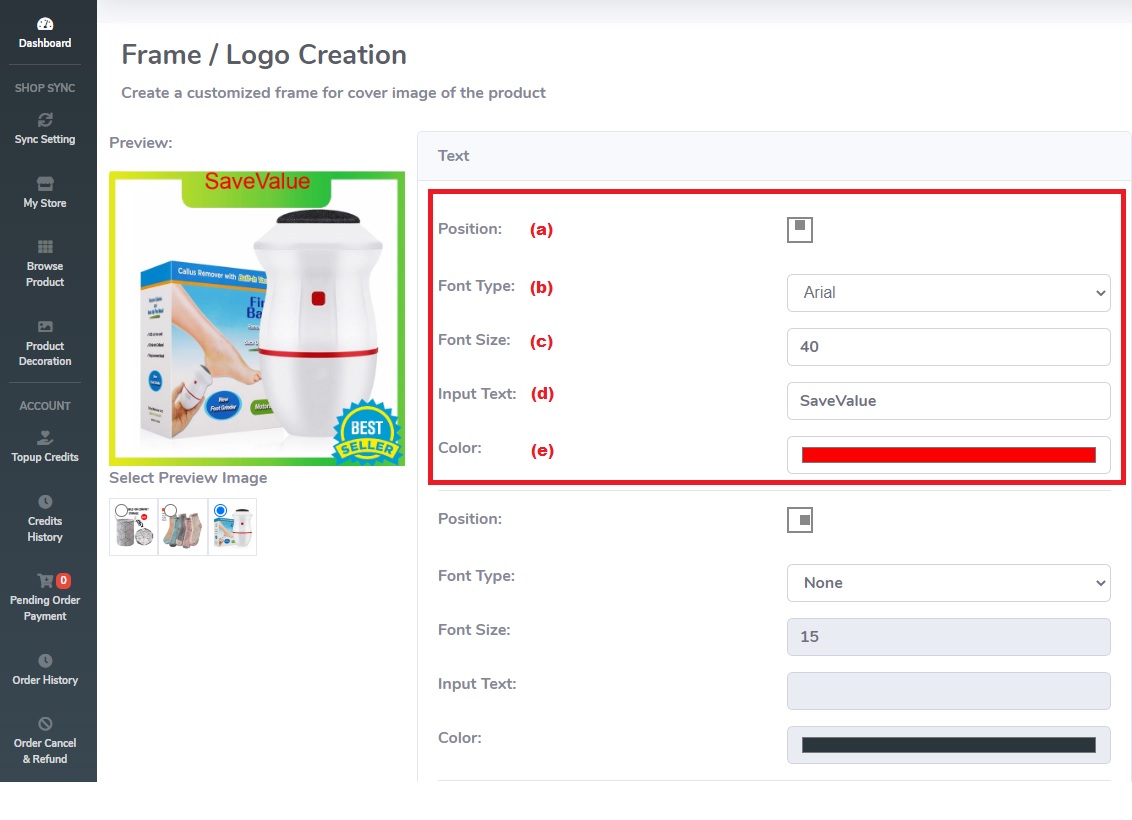 Step 3:
Click on "Save" button and your are done. You can now use the frame to sync the products to your Shopee/Lazada.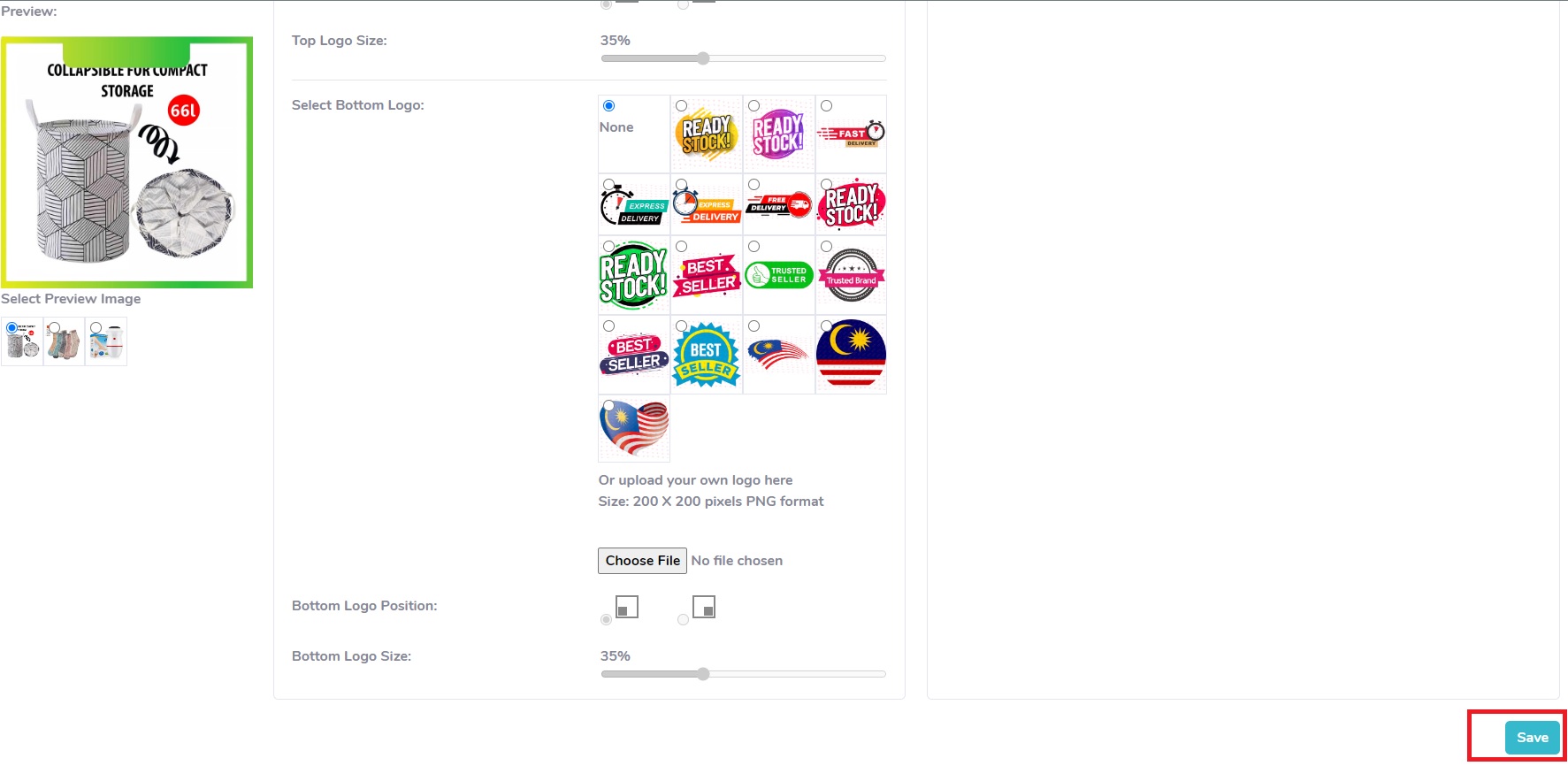 Click HERE to subscribe now.
General Merchandise Wholesaler & Drop Shipping Wholesalers. For Everything needed for an online store market, convenience store or other kind of retail and wholesale businesses
---
Dropship Supplier In Malaysia

Save Value Mart is a renowned dropship supplier and dropship wholesaler in Malaysia with an office nestled in Seri Kembangan, Selangor. We at Save Value Mart have an ultimate goal to be the most recognised name in the industry; trusted and highly reputed by our clients from all across the country.Incorporating the E-commerce order fulfilment model that is of escalating demand in recent years, our dropshipping operation aids our clients by saving up the inventory space needed, investment expenditure, time needed for packaging, and risk of stocking new items, among others.

We provide wide array of products including, but not limited to, car accessories, pet accessories, electrical products, cosmetics, and kitchenware. One thing that is worth highlighting is that the prices we are offering are budget friendly, keeping in line with our hope to create a pleasant business venture for each of our clients.In the light of the fact that timeliness is of the utmost importance in online shopping, we – being one of the best dropship suppliers and dropship wholesalers in Malaysia - always go the extra mile in the bid to dropship products to their respective recipients in time. Great attention is also placed during the delivery stage to ensure that all the dropshipped products are received in the finest conditions possible.